Professional Home Inspections
"Be Sure your home is
Safe"
Harold Barrand
July 7, 2023
David was very professional and thorough on our home inspection for our warranty phase of our new home. I found him extremely pleasant to work with and very knowledgeable about construction. David kept me informed through the process and provided a summary at the end of the review. A report was delivered the same evening. I cannot speak highly enough of DAVID's professionalism, I would definitely use him again
David is the Best. Arrived on time, did an outstanding inspection and explained what he found wrong and good. Educated me on several items and showed me which valves to shut off in case of emergency. He is dependable and I trust him. You will have a piece of mine when he is done. Now to getting my builder to do their job. Thank you David…. Sue
Kenneth Chaney
June 25, 2023
I was highly satisfied with my 11-month home warranty inspection. David Decker was amazing. He was very friendly and also very thorough in his inspection. He even found items that my new home inspector didn't find. I would definitely recommend David.
Janusz Sobjanek
June 21, 2023
Very professional I recommend
Dave did an amazing job with our home inspection! He was timely, very professional, extremely thorough and most importantly answered all of our questions. We're first time homeowners and he was very patient with us! He outlined all issues with our home in detail and took pictures where necessary. We got the full report and summary that very same night. For the price and quality of service, you can't beat Dave at SureSafe for your home inspection needs!
Even our builder felt assured knowing that we got David to complete our inspection prior to our warranty walk through. Great investment for an extra layer of security.
Natarajan Seshadri
June 7, 2023
Very Professional and he did a great inspection on each and every item.
Nick Lemanski
June 5, 2023
Couldn't recommend SureSafe enough. David was very detailed and thorough. We loved the step by step communication during the process. Thank you.
Holly Johnson
June 4, 2023
David was amazing to work with, provided thorough and timely information, and was extremely personable and professional.
With a SureSafe home inspection, you can close on your new home with the assurance that your family will be safe and secure. You'll rest easy in the knowledge that you'll be able to enjoy your new home for many years to come. We will help you know exactly what you're buying, removing any worries about hidden issues, repairs, and costs.
What is a Home Inspection?
A home inspection is a visual, non-invasive inspection of a home's structure and systems. A SureSafe professional home inspection will provide you with the overall condition of the home, drawing attention to specific areas of concern. 
As a licensed North Carolina Home Inspector, SureSafe adheres to the NC Standards of Practice.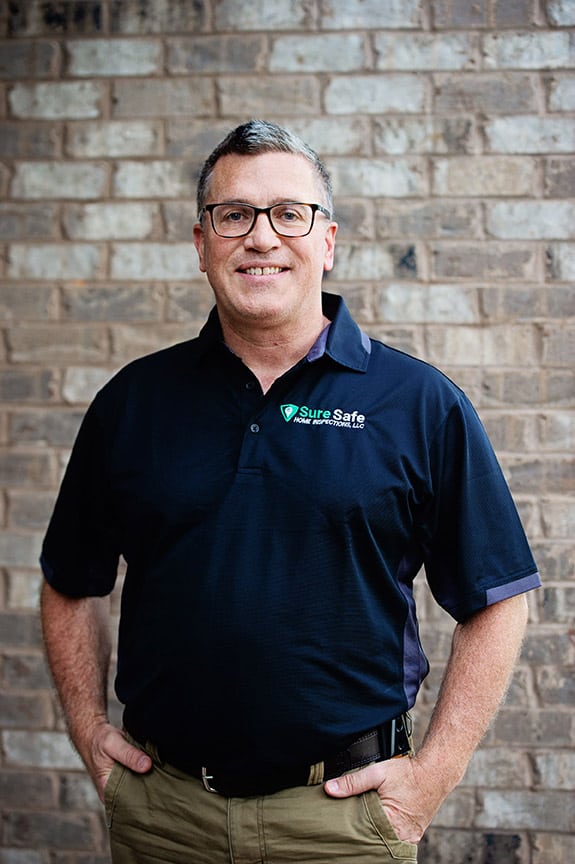 David Decker established his roots in the construction industry by engaging in the building trades as a master carpenter for over 15 years which encompassed all aspects of residential home construction. 
He decided to expand his knowledge by entering into real estate sales, which he has enjoyed for the past 17 years. David still holds an active Real Estate license in North Carolina.
After selling various multi-family properties in which he and his wife have personally owned and operated as property managers, he has made the decision to continue to add value, as a home inspector, to families that are either buying their first home or looking to sell their forever home. Owning and operating a home inspection company is exciting and fulfilling because David can help people by incorporating all of his skills that he has learned over decades of experience in many different aspects of the building industry in order to provide a quality and thorough home inspection. 
He is looking forward to helping you find a safe home for you to raise your family or to just enjoy life on your terms. David's service areas include the Charlotte Metro Area and many other towns surrounding the Lake Norman region.